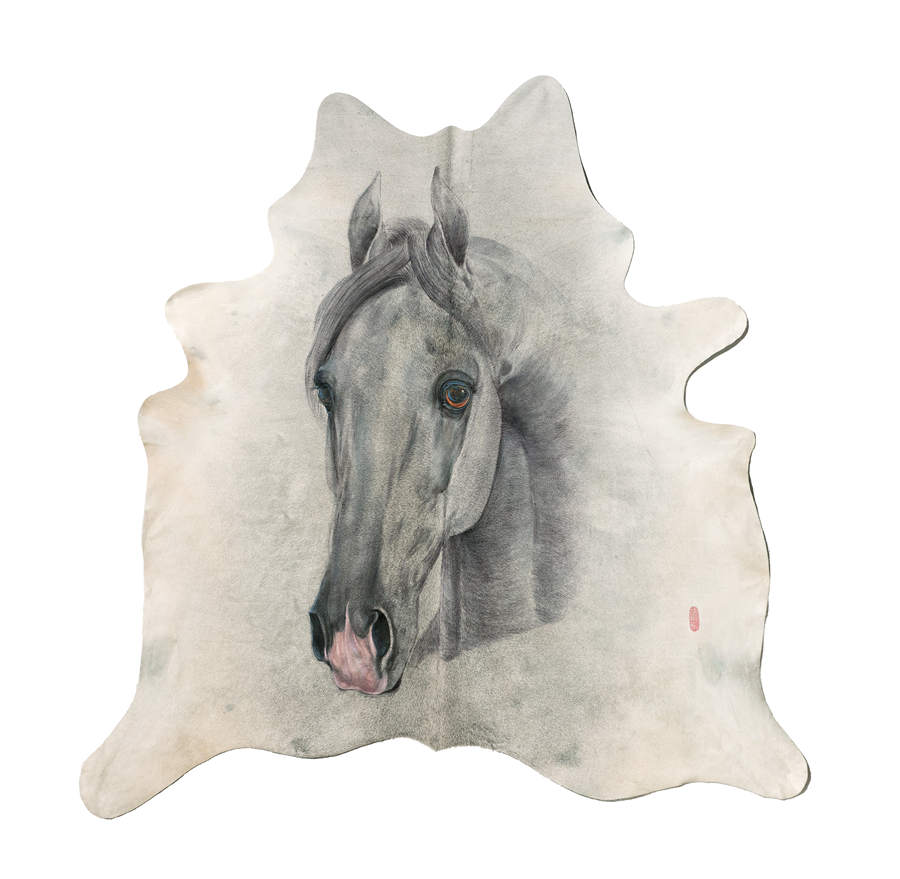 The works of Arzgul, a contemporary artist and creator of fiber art hair painting from Urumqi, Xinjiang Uygur autonomous region, appeared this month on the Thomson Reuters Display, one of the iconic screens in New York's Times Square.
In 2008, Arzgul visited a ranch of a Kazak herdsman in Xinjiang's Ili Kazak autonomous prefecture. In the herdsman's yurt, she found a painting made on a sheepskin.
At that moment, Arzgul's desire to create was awakened. She thought if she could paint animals on animal skin, the painting would appear natural, as if it were alive. She resolved then to become a hair painting artist.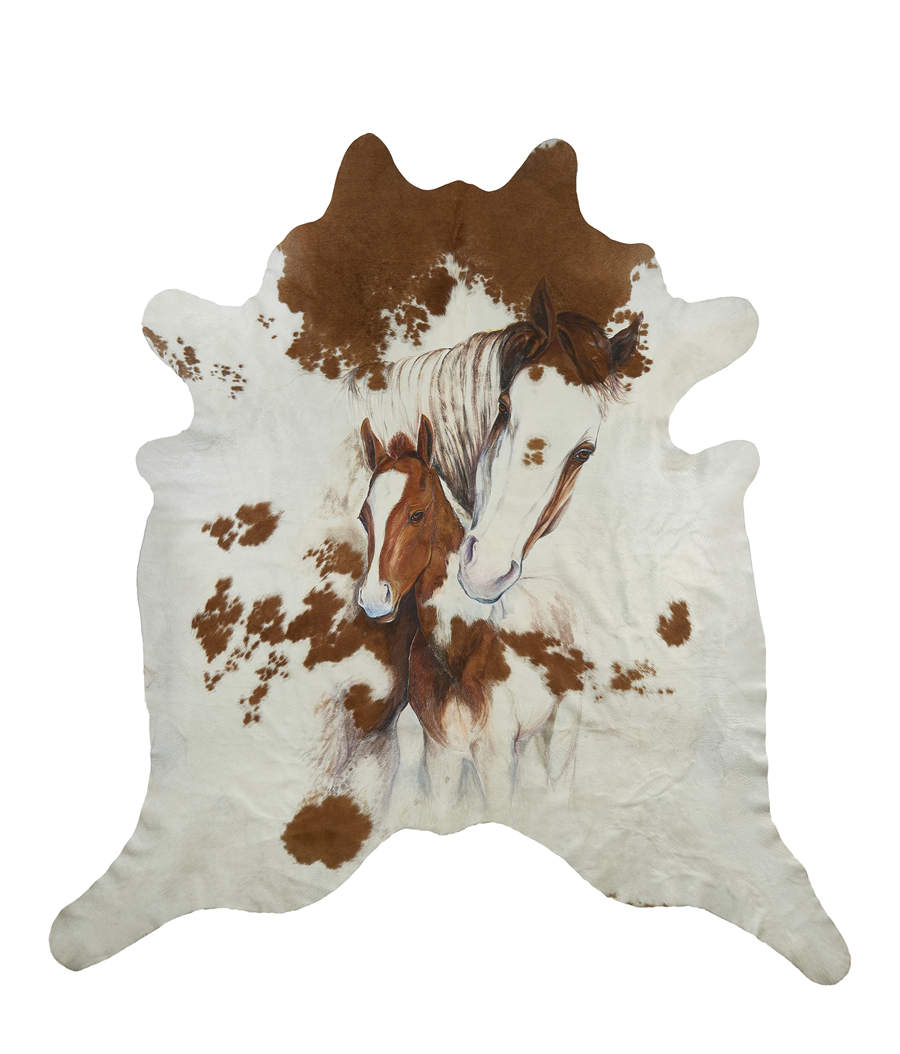 Fiber artists create with a medium that is often overlooked. The technique involves applying paint to an animal skin that has hair on it, generally from a cow or horse.
After several preliminary procedures, including dehumidifying and deodorizing, the skin with its natural hair fibers becomes a drawing board.
"After the procedure involving the hair, you can paint what you want on the skin with pigment. But you need to follow the texture of of the hair fibers to make your painting look more natural," Arzgul said. "Because of the special nature of the material, each skin painting is unique and cannot be copied."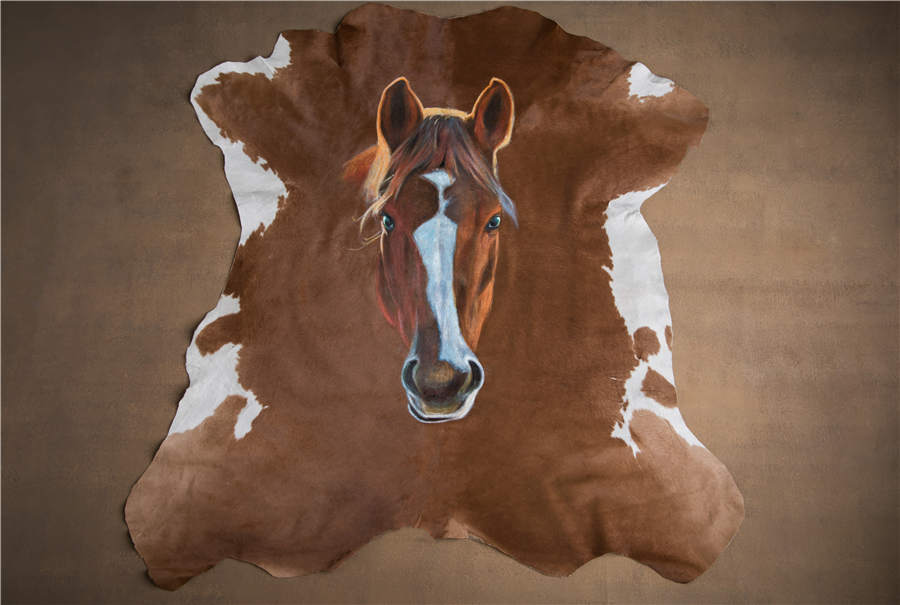 "Fiber painting is a new form of contemporary art that reflects the creativity of the Chinese artist. I hope it will become an icon of my hometown, and that more people will get to know Xinjiang through this form of art," Arzgul said.
Arzgul graduated from China University of Political Science and Law.